Adult Martial Arts Classes In Willis
There's No Better Way To Learn Discipline And Self-Defense Than With Our Adult Martial Arts Classes
At Pak's Karate Texas, we train teens and adults in the same program, offering high-quality Tang Soo Do instruction for all ages and experience levels. With the help of our dedicated instructors, you can learn the ins and outs of real-world self-defense and get in great shape at the same time.
Join us in Willis today for the best Adult Martial Arts training around!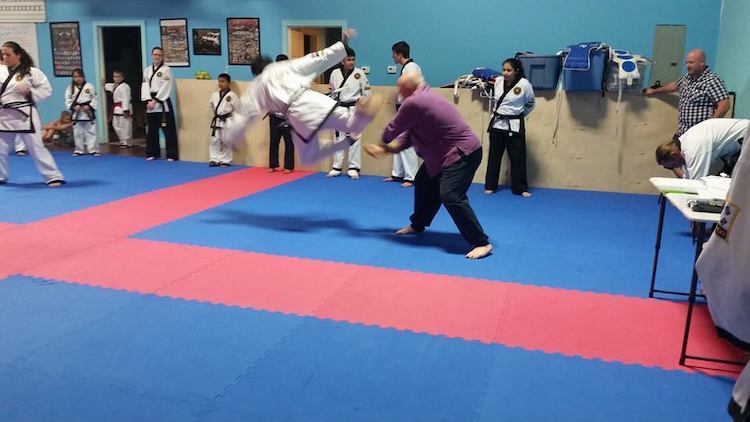 Don't Become A Victim. Learn Top-Notch Self-Defense With Our Adult Martial Arts Classes.
There's a reason martial arts training has been passed down for generations as an effective form of self-defense: IT WORKS.
Martial Arts training is the perfect way for everyday men and women to build strength and learn the best striking skills for any situation. It doesn't matter if you're a complete beginner or an experienced martial artist, we're here to help you get better one day at a time and stay safe when danger crosses your path.
Our Adult Martial Arts Classes are designed to help you:
Be more aware of your surroundings
React with speed and power at a moment's notice
Quickly and efficiently neutralize an attacker
Ensure the safety of yourself and your loved ones
But There's More! We're Also Here To Help You Get In Great Shape Fast!
That's right - no more hours wasted on the treadmill. Our Adult Martial Arts Classes push every muscle in your body like few fitness classes can. You'll stay motivated and challenged with classes that are changing every week.
And as you focus on improving every element of the discipline, you'll totally forget how hard you're working.
From day one, you can enjoy:
Sustainable fat burn and weight loss
Boosted strength and muscle tone
Incredible agility and athleticism
Self-confidence in every aspect of your life
Change The Way You Train With Our Adult Martial Arts Classes In Willis
We're proud to serve teens and adults across Willis with high-quality martial arts training and we can't wait for you to be next. Join us at Pak's Karate Texas and take on a true total-body challenge with us!
Just fill out the short form on your screen to get started now!